Clean Ovens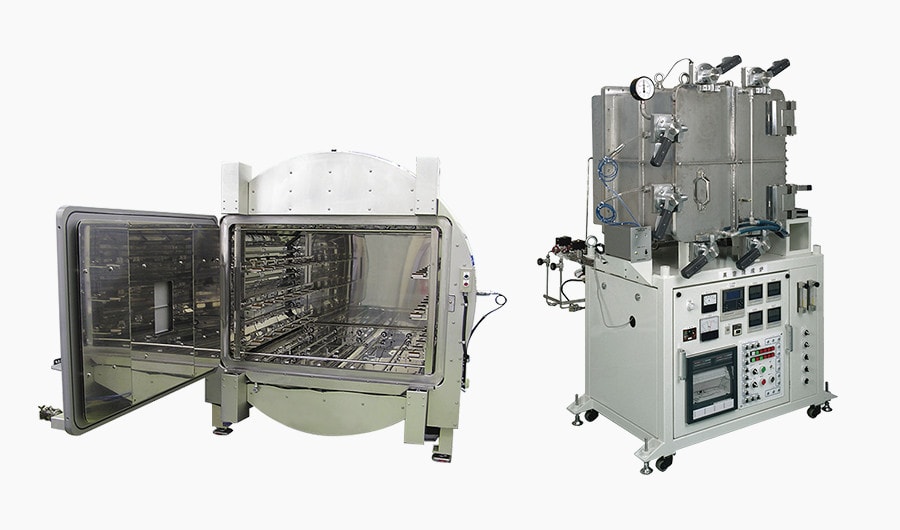 Epoch-making heating device of assured chemical resistance and temperature uniformity. Best device for calcining electronic elements.
This oven provides good temperature uniformity under 500°C, making it particularly suited for copper wirings and low-induction laminated insulation films.
It incorporates a special heater unit and is built to defend against corrosive gases generated from specimens.
Features
Applicable for wafers of 300 mmφ and glass 370 × 470 mm
Good temperature uniformity in temperatures under 500°C
Special heater unit minimizes corrosion caused by gases generated from specimens.
Readily replaceable heater unit
Provision is made such that the sample is not contaminated by gas generated by heating.
Specifications
| | |
| --- | --- |
| Oven Size | W680 × D600 × H560 mm |
| Vacuum degree | 6.65Pa |
| Max. temp | 800°C |
| Temp. heat-up rate | 10°C/min |
| Temp. pull-down rate | 4°C/min |
| Temp. uniformity | Within ±2°C for wafer of 300 mm (at 450°C) |
| Atmospheric gas | N₂/Ar |
Data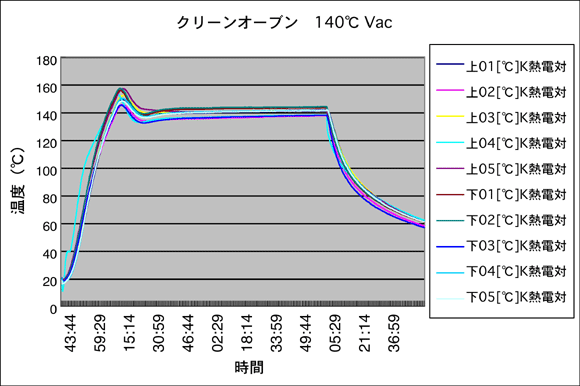 at 140°C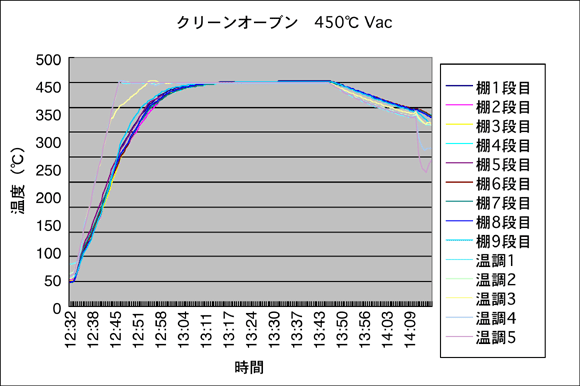 at 450°C
Option
Vacuum pump protection trap
Oxygen analyzer for internal atmosphere monitoring (reduced pressure type)
Exhaust gas treatment equipment etc. Other, consultation separately